Posts for: July, 2019
By Dentistry For Northern Michigan
July 17, 2019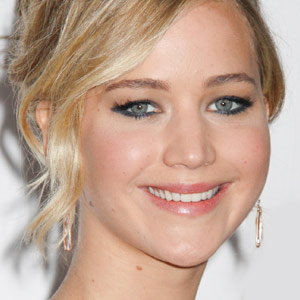 Exchanging passionate kisses with big-screen star Jennifer Lawrence might sound like a dream come true. But according to Liam Hemsworth, her Hunger Games co-star, it could also be a nightmare… because J.Law's breath wasn't always fresh. "Anytime I had to kiss Jennifer was pretty uncomfortable," Hemsworth said on The Tonight Show.
Lawrence said the problem resulted from her inadvertently consuming tuna or garlic before the lip-locking scenes; fortunately, the two stars were able to share a laugh about it later. But for many people, bad breath is no joke. It can lead to embarrassment and social difficulties — and it occasionally signifies a more serious problem. So what causes bad breath, and what can you do about it?
In 9 out of 10 cases, bad breath originates in the mouth. (In rare situations, it results from a medical issue in another part of the body, such as liver disease or a lung infection.) The foul odors associated with bad breath can be temporarily masked with mouthwash or breath mints — but in order to really control it, we need to find out exactly what's causing the problem, and address its source.
As Lawrence and Hemsworth found out, some foods and beverages can indeed cause a malodorous mouth. Onions, garlic, alcohol and coffee are deservedly blamed for this. Tobacco products are also big contributors to bad breath — which is one more reason to quit. But fasting isn't the answer either: stop eating for long enough and another set of foul-smelling substances will be released. Your best bet is to stay well hydrated and snack on crisp, fresh foods like celery, apples or parsley.
And speaking of hydration (or the lack of it): Mouth dryness and reduced salivary flow during the nighttime hours is what causes "morning breath." Certain health issues and some medications can also cause "dry mouth," or xerostomia. Drinking plenty of water can encourage the production of healthy saliva — but if that's not enough, tell us about it: We may recommend switching medications (if possible), chewing xylitol gum or using a saliva substitute.
Finally, maintaining excellent oral hygiene is a great way to avoid bad breath. The goal of oral hygiene is to control the harmful bacteria that live in your mouth. These microorganisms can cause gum disease, tooth decay, and bad breath — so keeping them in check is good for your overall oral health. Remember to brush twice and floss once daily, stay away from sugary foods and beverages, and visit the dental office regularly for checkups and professional cleanings.
So did J.Law apologize for the malodorous makeout session? Not exactly. "[For] Bradley Cooper, Christian Bale, yeah, I'll brush my teeth," she laughed.
Hemsworth jokingly agreed: "If I was kissing Christian Bale I probably would have brushed my teeth too. With you, it's like, 'Eh. Whatever.'"
If you would like more information about bad breath and oral hygiene, please contact us or schedule an appointment for a consultation. You can learn more by reading the Dear Doctor magazine article "Bad Breath: More than Just Embarrassing."
By Dentistry For Northern Michigan
July 07, 2019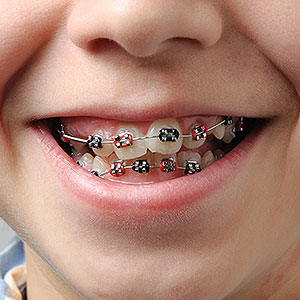 Bite problems aren't limited to teeth simply out of position. The problem could be some teeth aren't there—visibly, that is. They still exist below the gums and bone, but they've been crowded out and blocked from erupting. We call this condition impaction.
Any tooth can become impacted and affect the bite, but a person's smile suffers more if it involves visible front teeth. This is especially so if the teeth in question are upper canines or "eye teeth"—the smile doesn't look normal without these pointed teeth on either side of the central and lateral incisors.
Impacted teeth can also contribute to more than a cosmetic problem: they're more susceptible to abscesses (pockets of infection) or root damage both to themselves or neighboring teeth. To minimize these potential health issues, we'll often remove impacted teeth surgically (as is often done with wisdom teeth).
But because of their important role in not only appearance but also bite function, we may first try to assist impacted canines to fully erupt before considering extraction. It takes a bit of orthodontic "magic," but it can be done.
Before we can make that decision, though, we want to precisely locate the impacted teeth's positions and how it may affect other teeth. This initial evaluation, often with advanced diagnostics like CT scanning or digital x-rays, helps us determine if the impacted teeth are in a workable position to save. If they're not, we may then need to consider removing them and ultimately replacing them with a dental implant or similar restoration.
But if their position is workable and there are no other impediments, we can proceed with helping them erupt. To do this we'll have to first expose them by creating a small opening in the gums through minor surgery. We then bond a small bracket to the tooth, to which we'll attach a small chain that we then attach to orthodontic braces. This enables us to exert continuous pressure on the tooth.
Over time, the pressure coaxes the tooth to erupt. We may still need to apply other forms of orthodontics and cosmetic procedures, but using this procedure to rescue impacted canines can produce a healthier and more attractive smile.
If you would like more information on treating complex bite problems, please contact us or schedule an appointment for a consultation. You can also learn more about this topic by reading the Dear Doctor magazine article "Exposing Impacted Canines."