Posts for: October, 2017
By Dentistry For Northern Michigan
October 28, 2017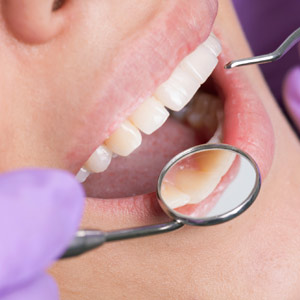 Restoring a smile with implants involves more than the surgical procedure itself. We must also take into consideration the quality of the bone they're placed into and the gums that will surround them — the "canvas" that showcases your new beautiful smile.
Bone — not only at the missing tooth site but supporting neighboring teeth as well — is the foundation for a successful implant. Without an adequate amount of bone, we can't place an implant to achieve a final life-like appearance. Inadequate bone can be a problem if the tooth has been missing for awhile — without the stimulation of biting forces from the tooth, the bone can shrink gradually over time. Periodontal (gum) disease and other dental conditions can also cause bone loss.
The health of your gums — as well as the tissue type you've inherited from your parents, thin or thick — can also determine how natural the implant crown looks as it emerges from them. If they've receded due to gum disease they may not regenerate sufficiently, making your teeth longer-looking or leaving the triangular bit of gum tissue between the teeth, the papillae, noticeably missing. If you've inherited thin tissue gums, you're also more susceptible to gum recession and there's less margin for error during implant surgery.
There are some things we can do to minimize these problems. Tooth removal to make room for the new implant needs to be done carefully with as little tissue trauma as possible; it's also helpful to place grafting material in the empty socket immediately after extraction, especially if there's going to be a time gap before implant placement. If bone loss has already occurred, we can also use similar grafting techniques to rebuild the bone.
Likewise we need to take special care during implant surgery when dealing with thin or diseased gums. With the latter, it's usually necessary to bring the gum disease under control and allow the gums to heal first. In extreme cases, cosmetic gum surgery may also help restore lost tissues and create a more natural look between the gums and the implant crown.
Creating a natural appearance with implants is a blend of technical skill and artistic insight. Keeping the balance between all these factors will produce a smile you'll be proud to show.
If you would like more information on dental implants, please contact us or schedule an appointment for a consultation. You can also learn more about this topic by reading the Dear Doctor magazine article "Matching Teeth & Implants."
By Dentistry For Northern Michigan
October 13, 2017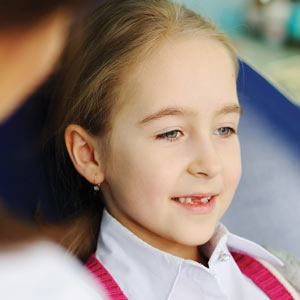 When you think orthodontics, you may instantly picture braces or clear aligners worn by teenagers or adults. But there's more to orthodontics than correcting fully developed malocclusions (poor bites). It's also possible to intervene and potentially reduce a malocclusion's future severity and cost well beforehand.
Known as interceptive orthodontics, these treatments help guide jaw growth in children while mouth structures are still developing and more pliable. But timing is critical: waiting until late childhood or puberty could be too late.
For example, we can influence an upper jaw developing too narrowly (which can cause erupting teeth to crowd each other) with an expander appliance placed in the roof of the mouth. The expander exerts slight, outward pressure on the upper jaw bones. Because the bones haven't yet fused as they will later, the pressure maintains a gap between them that fills with additional bone that eventually widens the jaw.
Functional appliances like the Herbst appliance influence muscle and bone development in the jaws to eventually reshape and reposition them. The Herbst appliance utilizes a set of metal hinges connected to the top and bottom jaws; when the patient opens and closes their jaws the hinges encourage the lower jaw to move (and eventually grow) forward. If successful, it could help a patient avoid more invasive treatments like tooth extraction or jaw surgery.
Some interceptive objectives are quite simple in comparison like preserving the space created by a prematurely lost primary tooth. If a child loses a primary tooth before the incoming permanent tooth is ready to erupt, the nearby teeth can drift into the empty space. Without enough room, the permanent tooth could erupt out of position. We can hold the space with a simple loop device known as a space maintainer: usually made of acrylic or metal, the device fits between adjacent teeth and prevents them from drifting into the space until the permanent tooth is ready to come in.
Interceptive orthodontics can have a positive impact on your child's jaw development, now and in the future. For these techniques to be effective, though, they must begin early, so be sure your child has a complete orthodontic evaluation beginning around age 7. You may be able to head off future bite problems before they happen.
If you would like more information on orthodontic treatments, please contact us or schedule an appointment for a consultation.