Posts for: December, 2017
By Dentistry For Northern Michigan
December 20, 2017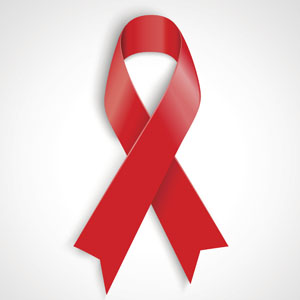 We've come a long way since the early 1980s when we first identified the HIV virus. Although approximately 35 million people worldwide (including a million Americans) now have the virus, many are living relatively long and normal lives thanks to advanced antiretroviral drugs.
Still, HIV patients must remain vigilant about their health, especially their oral health.  In fact, problems with the teeth, gums and other oral structures could be a sign the virus has or is moving into the full disease stage, acquired immunodeficiency syndrome (AIDS). That's why you or a loved one with the virus should maintain regular dental checkups or see your dentist when you notice any oral abnormalities.
One of the most common conditions among HIV-positive patients is a fungal infection called candidiasis (or "thrush"). It may appear first as deep cracks at the corners of the mouth and then appear on the tongue and roof of the mouth as red lesions. The infection may also cause creamy, white patches that leave a reddened or bleeding surface when wiped.
HIV-positive patients may also suffer from reduced salivary flow. Because saliva helps neutralize excess mouth acid after we eat as well as limit bacterial growth, its absence significantly increases the risk of dental disease. One of the most prominent for HIV-positive patients is periodontal (gum) disease, a bacterial infection normally caused by dental plaque.
While gum disease is prevalent among people in general, one particular form is of grave concern to HIV-positive patients. Necrotizing ulcerative periodontitis (NUP) is characterized by spontaneous gum bleeding, ulcerations and a foul odor. The disease itself can cause loosening and eventually loss of teeth, but it's also notable as a sign of a patient's deteriorating immune system. The patient should not only undergo dental treatment (including antibiotics), but also see their primary care physician for updates in treating and managing their overall symptoms.
Above all, HIV-positive patients must be extra diligent about oral hygiene, including daily brushing and flossing. Your dentist may also recommend other measures like saliva stimulators or chlorhexidine mouthrinses to reduce the growth of disease-causing bacteria. Together, you should be able to reduce the effects of HIV-induced teeth and gum problems for a healthier mouth and better quality of life.
If you would like more information on oral care for HIV-AIDS patients, please contact us or schedule an appointment for a consultation. You can also learn more about this topic by reading the Dear Doctor magazine article "HIV-AIDS & Oral Health."
By Dentistry For Northern Michigan
December 05, 2017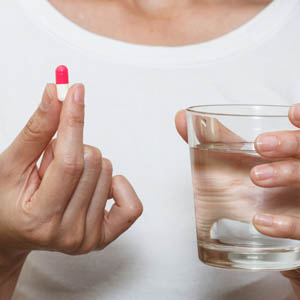 Dental implants are considered today's premier method for restoring missing teeth. Obtaining an implant, though, is often a long process and the implants themselves must be surgically placed within the jaw bone. Nothing to worry about, though: implant surgery is a minor to moderate procedure akin to a surgical tooth extraction.
Still like any surgery, this procedure does involve cutting into the soft tissues of the gums and could allow oral bacteria to enter the bloodstream. While most bacteria in the mouth are harmless (and even beneficial) a few strains can cause disease. For some people, especially those with certain heart conditions or joint replacements, this could potentially cause serious issues in other parts of their body that might be highly susceptible to infection.
To guard against this, it's been a long-standing practice in dentistry to prescribe antibiotics to certain high risk patients before a procedure. Although this departs from the normal use of antibiotics for already occurring infections, due to the circumstances this has been deemed an acceptable measure to prevent disease.
In the past, the categories of patients for which preventive antibiotics were appropriate had been more extensive. In recent years, though, both the American Dental Association and the American Heart Association have adjusted their recommendations. Today, your dental provider may recommend antibiotic pre-treatment if you have a prosthetic (artificial) heart valve, a history of infective endocarditis (inflammation of the inner linings of the heart), a heart transplant or certain congenital heart conditions.
While physicians may still recommend premedication with antibiotics for patients with joint replacements, it's not as blanket a standard as it might once have been. It's now only recommended for certain cases, such as patients who've received a prosthetic joint within the last two years.
There's still an ongoing debate about the effectiveness of antibiotic pre-medication. However, there's evidence medicating before procedures with antibiotics can be beneficial in avoiding infection. If you fall into one of the categories just mentioned or are concerned about infection, feel free to discuss with your dentist if using antibiotics before your implant surgery is wise move for you.
If you would like more information on antibiotic treatment before oral surgery, please contact us or schedule an appointment for a consultation. You can also learn more about this topic by reading the Dear Doctor magazine article "Implants & Antibiotics: Lowering Risk of Implant Failure."